Executive Director of Development, Dartmouth Cancer Center
Image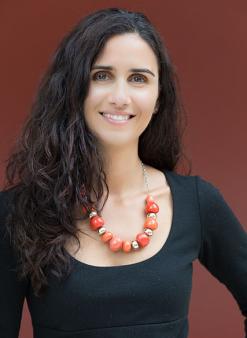 Bethany Solomon joined the Dartmouth Health/Geisel School of Medicine Office of Development in September 2019 as the inaugural director of development for the Cancer Center and became the executive director in June 2021.
Bethany serves as a member of the Office of Development's executive team and works closely with senior leaders at Dartmouth Health and Dartmouth College. She is responsible for the development, implementation, and maintenance of a strategic comprehensive cancer center fundraising program, in the context of a campus-wide $3B capital campaign, focused on the engagement, cultivation, solicitation, and stewardship of Dartmouth alumni, patients and families, as well as the local and regional communities. A major component includes oversight of The Friends of Dartmouth Cancer Center, a robust volunteer organization and major supporter of the annual Prouty, a complex, multifaceted community-based event.
Before joining the Dartmouth team, Bethany served as the associate dean of biomedical advancement at Brown University where she oversaw the advancement efforts of the medical school and the Brown Institute for Translational Sciences. In this role, Bethany was responsible developing and executing strategy to raise $300M in Brown's $3B comprehensive campaign, including several seven- and eight-figure gifts. Under her leadership, the Division of Biology and Medicine successfully raised $175M towards the $300M goal keeping pace with the campaign timeline.
During her tenure at Brown, Bethany oversaw a team focused on leadership and major giving, the Brown Medical Annual Fund, alumni and parent relations as well as stewardship and communications within the Division of Biology and Medicine. Throughout her career, Bethany has remained dedicated to advancing support for higher education and the development of innovative research outcomes.
Prior to joining Brown, Bethany served as a development officer at Yale University for four years. Bethany is a graduate of the University of Rhode Island and received an MBA from the University of New Haven.