The Heart & Vascular Center at Dartmouth Hitchcock Medical Center is Northern New England's hub of expertise in all types of cardiovascular diseases and conditions.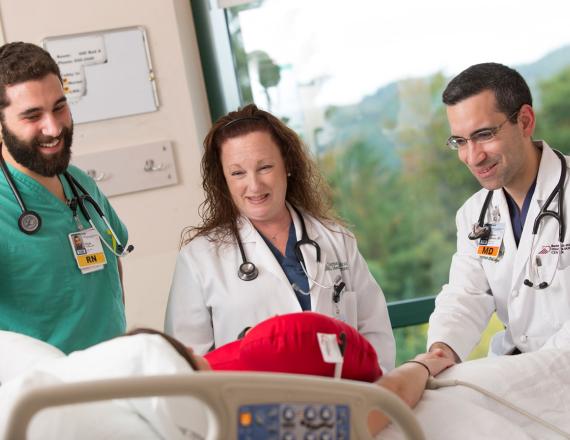 800
heart attack patients cared for annually with less than 4% mortality
89%
of vascular surgery patients don't need to be readmitted (nationally 76%)
50+
Clinical trials of innovative treatments currently being conducted
A regional leader
Our team members excel in the diagnosis, prevention, and treatment of heart disease, advance research, and train the next generation of cardiovascular specialists.
Many people from our rural population come to us after preventable conditions have deteriorated into severe cardiovascular illnesses because access to adequate and timely health care is limited. We go into the communities we serve to screen for cardiovascular risk and provide educational resources to promote a heart-healthy lifestyle.
Providing the most advanced care
As part of an academic medical center, we can offer the latest treatment options and technologies, some of which are only available through clinical trials. Our research furthers care in cardiac medicine by helping to improve technology and treatment approaches.
National recognition
In 2021, U.S. News & World Report recognized our Heart & Vascular Center as "high-performing" in the following areas:
Abdominal aortic aneurysm repair
Aortic valve surgery
Heart attack care
Heart bypass surgery
Heart failure care

Collaborating to improve care
Cardiovascular surgeons at Dartmouth Hitchcock Medical Center created the first regional network in which surgeons from different hospitals work together to improve care for patients. This pioneering network inspired similar initiatives nationwide. Today, our Heart & Vascular Center continues this spirit of collaboration and commitment to quality improvement.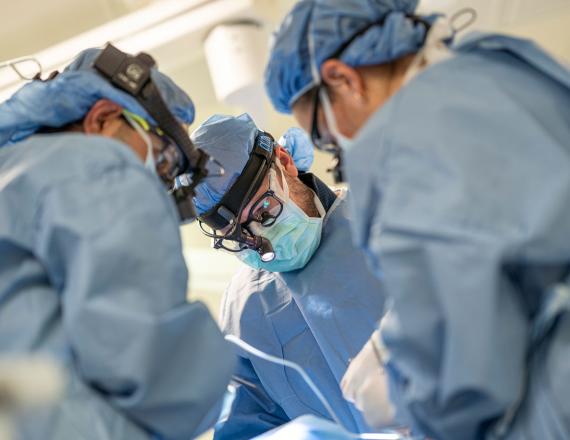 Life is precious
After surviving three cardiac events, Joe Shattie, a Heart & Vascular Center patient, wants to bring awareness to the importance of living a healthy lifestyle. "I got a third chance—most people don't have that opportunity."