Join us in our mission to end heart disease
Your gift to the Heart & Vascular Center helps us provide patients with the highest level of cardiac care and supports our efforts to stop heart disease before it starts.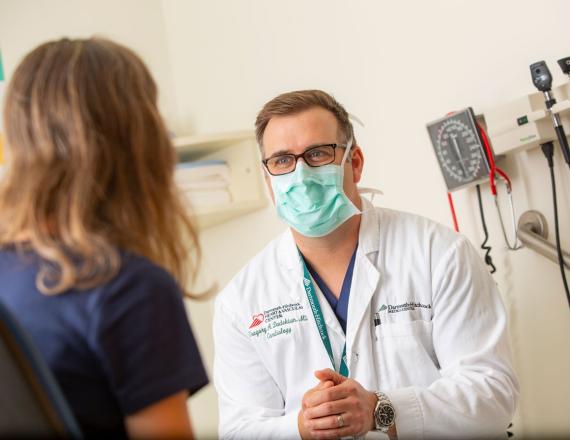 We come to you
Traveling throughout the region, we raise awareness of heart and vascular disease through HVC CARES (Heart & Vascular Center Community Awareness Research and Education Saves Lives). The HVC CARES team brings free, no-hassle blood pressure, blood sugar, and cholesterol screening to people across New Hampshire and Vermont who have limited access to health care.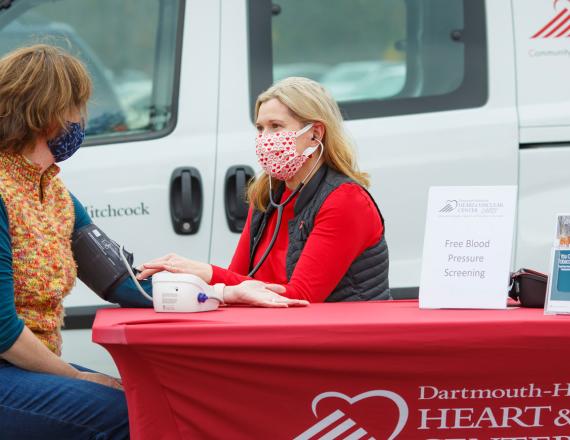 Making discoveries that save lives
Investigators like Philip P. Goodney, MD, are studying the safety and effectiveness of devices used in vascular surgery—research that improves the delivery of vascular care to our patients and to patients around the world. Your gift to the Heart & Vascular Center supports research like this.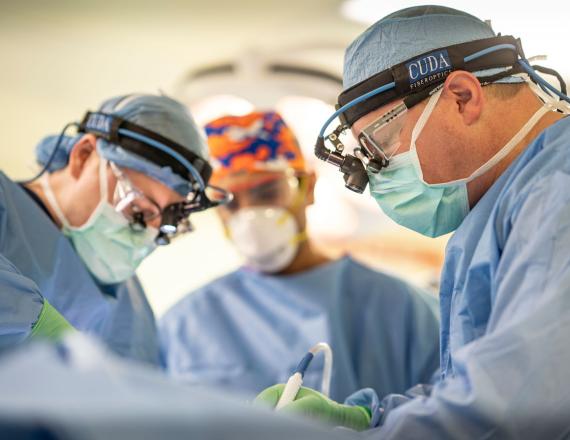 Expanding our capacity to care
The Heart & Vascular Center will have brand new, state-of-the-art space in the new Patient Pavilion at Dartmouth-Hitchcock Medical Center. Your support of the Pavilion helps us care for critically ill patients closer to home.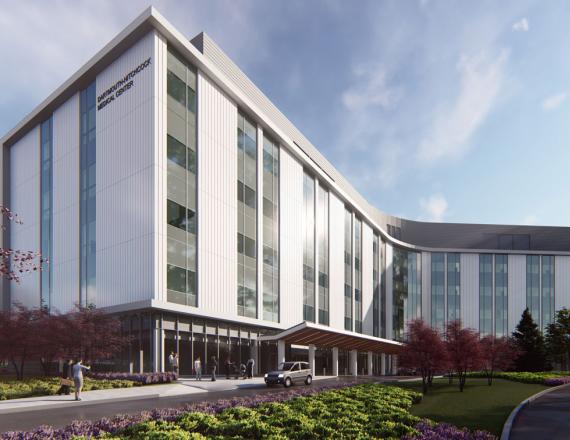 Dartmouth-Hitchcock's Heart & Vascular Center
We are Northern New England's hub of expertise in all types of cardiovascular diseases and conditions. Our team members excel in the diagnosis, prevention, and treatment of heart disease, advance research, and train the next generation of cardiovascular specialists.