Help us increase access for the patients who need us most
The new Patient Pavilion at Dartmouth Hitchcock Medical Center will allow us to provide advanced care close to home for more patients.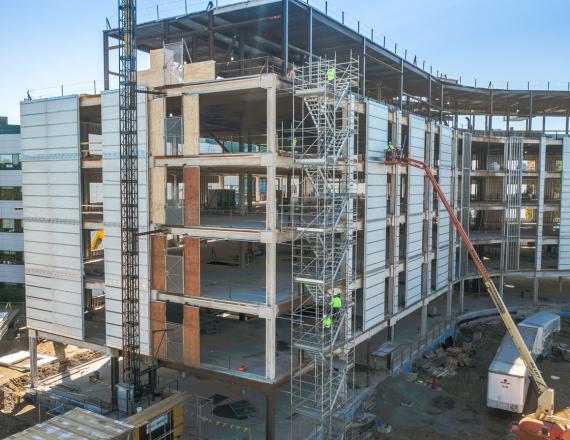 300+
patients unable to access care each month because of a lack of beds
64+
new private inpatient rooms, with space to add more in the future
Pateitn Pav testimony

The best care, close to home
More than 300 patients are unable to access Dartmouth Hitchcock Medical Center each month because there are no beds available. These are children and adults with a variety of care needs—heart attacks, brain aneurysms, premature births, the list goes on. Instead of receiving superb, sophisticated care close to home, near families and loved ones, these patients must be sent to medical centers hours away, at great cost and inconvenience—and at added risk from the delay in receiving care.
To meet the urgent needs of our region, we're building a new Patient Pavilion. Scheduled to open in 2023, it will provide spacious, state-of-the-art private rooms to meet current needs, as well as unfinished space to allow for future expansion. Dartmouth Health is seeking $15 million in support from the community to help fund this $150 million project.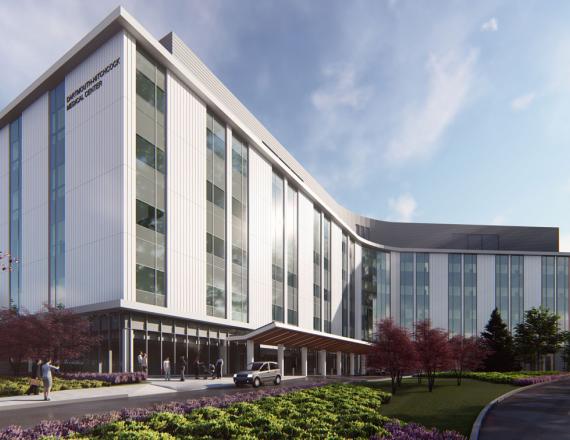 patPavTest2