GivingTuesday is a global day of generosity when donors from all over the world come together to support their favorite causes. We hope you will support a cause meaningful to you at Dartmouth Health or the Geisel School of Medicine. 

Below is a list of our priority funds that support our mission to provide each person the best care, in the right place, at the right time, every time and advance health through research, education, clinical practice, and community partnerships.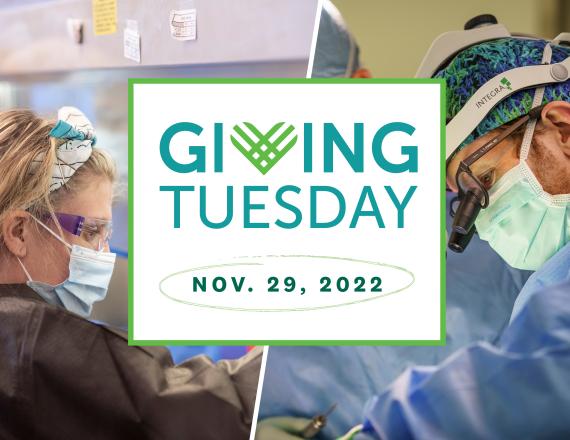 Giving options
Dartmouth Hitchcock Annual Fund

The Fund for Geisel

Friends of Dartmouth Cancer Center

The Fund for Children's Health

Other
Get involved!
Sign up to become a Social Media Advocate for GivingTuesday! You'll get exclusive content to share with friends and family and support this day of giving.