Help people with neurological illnesses live longer, healthier lives
People with neurological conditions need more effective therapies to improve their quality of life. Our physicians and scientists are advancing treatments that will help patients in our region and beyond.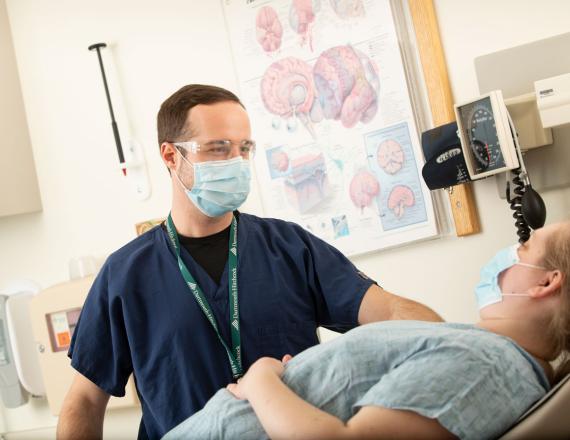 A Piece in the Puzzle of ALS
Dartmouth Health neurologist and Geisel Professor of Medicine Elijah Stommel, MD, PhD, is one of the leading researchers examining links between cyanobacteria, an environmental toxin, and amyotrophic lateral sclerosis (ALS). His work brings us one step closer to understanding what may cause this deadly disease.
TeleNeurology Saves Lives
When it comes to stroke and other neurological emergencies, every second counts.