Geisel School of Medicine
The mission of the Geisel School of Medicine at Dartmouth is to create a healthier, more equitable world.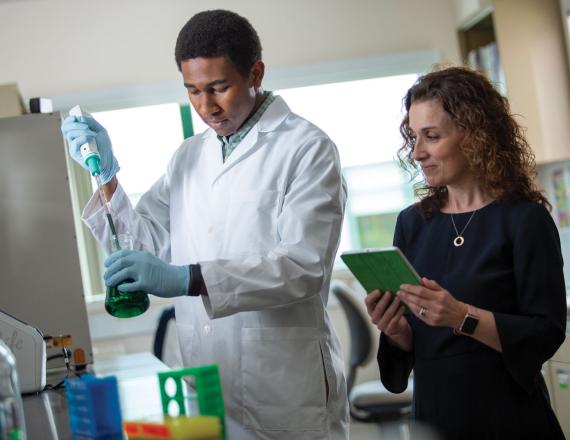 Geisel stats
7,300+
applicants each year for the 92 spots in Geisel's MD program
400
MD students and 120 students pursuing public health degrees
11
nationally designated centers of research excellence in various disciplines
Bridging academia and health care
The Geisel School of Medicine brings together a world-class liberal arts college and a world-class academic health system. Our faculty, staff, and students work with scholars from nearly every discipline across Dartmouth College. Equally important is our partnership with Dartmouth Health. Under the leadership of Duane Compton, PhD, dean of Geisel, and Joanne M. Conroy, MD, D'77, Dartmouth Health president and CEO, the two organizations are pursuing complementary visions to improve lives regionally, nationally, and globally. We are large enough to have a global impact and small enough for nimble, cross-disciplinary innovation.
 
Four guiding themes to improve lives
As part of Dartmouth's Call to Lead campaign, Geisel is attracting visionary donors to help advance the following priorities:
Educating Complete Physicians
Strengthening Health Care Systems
Innovating to Overcome Cancer
Building the Foundation for Children's Health
Learn more about our vision for these areas on the Geisel campaign website.
Duane's testimonial
Campaign for a healthy, equitable resilient world
Faculty, students, and alumni are improving the lives of millions, worldwide. Get to know Geisel's campaign priorities and how alumni and friends are making a difference with their support.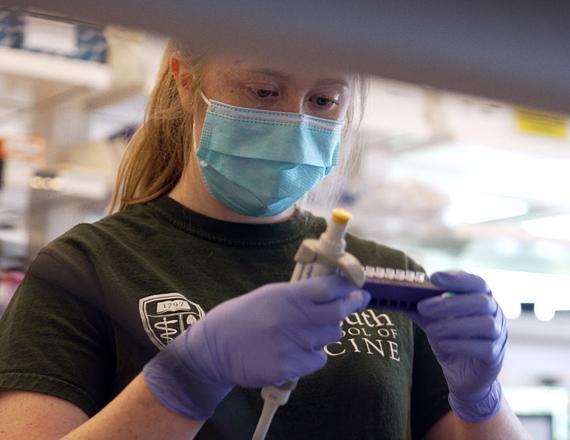 Join the Health Leaders Circle
Annual funds provide flexible and essential support for the Geisel School of Medicine and its academic medical partners, including Dartmouth Health, Dartmouth Health Children's, and Dartmouth Cancer Center. We welcome donors making gifts of $5,000 or more to one of the annual funds into the Health Leaders Circle.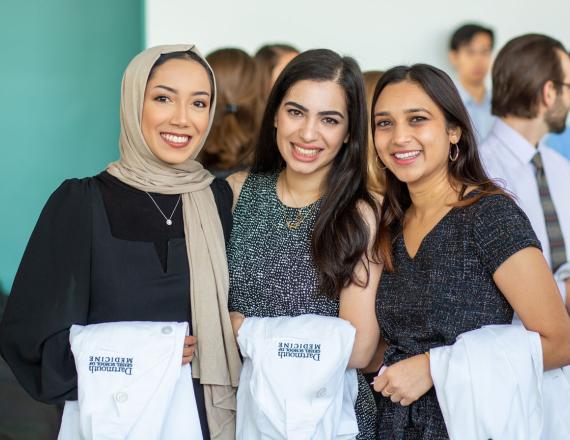 Five ways that Geisel is improving lives
Birthplace of modern immunotherapy

The first, life-saving immunotherapy drugs for cancer (Opdivo and Yervoy) were based on discoveries made by Dartmouth scientists who founded the company Medarex. Today, Dartmouth researchers are leading the way again, with next-generation immunotherapies, three of which are in multi-national clinical trials. This includes the world's first universal, off-the-shelf, CAR T-cell therapy that can target more than 80% of human cancers.

Healthcare delivery science: more does not equal better

Dartmouth physician Jack Wennberg, MD, was the first to document widespread and unwarranted geographic variations in healthcare costs and outcomes—variations as much as 10-fold without any benefits to patients. Wennberg and colleagues created the now legendary Dartmouth Atlas of Healthcare and The Dartmouth Institute for Health Policy & Clinical Practice (TDI). Today, The Dartmouth Institute is pioneering new ways of delivering health care and designing health care systems to improve quality, lower costs, empower patients, and improve health equity.

Cross-training medical students in health systems

Geisel pioneered the integration of health care delivery science into the MD curriculum. In fact, it was the first medical school to require a hands-on clinical quality improvement clerkship for all medical students, beginning in 2010. Today, Geisel is continuing its national leadership in medical education as one of seven medical schools selected for the Kern National Network for Caring and Character in Medicine, which aims to transform medical education. In 2019, Geisel launched a new coaching program for students, which provides longitudinal advising and professional development.

Protecting children and babies from toxins

Discoveries by Dartmouth researchers have led to new federal guidelines for allowable arsenic levels in baby rice cereal—and prompted the American Academy of Pediatrics to change their infant first-food recommendations. The researchers found that exposure to arsenic through rice products, apple juice, and contaminated water negatively impacts fetal growth, immune system function, and gene expression. Now, because of the expertise of researchers at Geisel and in the Department of Earth Sciences, Dartmouth is leading a five-year, multi-million-dollar study in collaboration with Stanford University and Harvard Medical School, investigating the relationships between lifestyle, medical interventions, environmental exposures, epigenetics, growth, immune function, and neurodevelopment.

Training Rwanda's healthcare workforce

Through its Center for Global Health Equity, Geisel is one of several top U.S. medical schools and hospitals chosen by the Rwandan Health Ministry to help rebuild the nation's health care workforce. Beginning in 2012, nearly a dozen Geisel faculty—general practitioners, specialists, and subspecialists—have worked in Rwanda for months at a time to train the country's physicians and medical educators. Rwandan physicians and trainees have also spent time at Dartmouth and Dartmouth-Hitchcock Medical Center—as part of fulfilling Dartmouth's commitment to reciprocity in global health partnerships.