Our clinicians, scientists, and engineers work side by side to transform the future of cancer care and prevention and, most importantly, to improve patients' lives.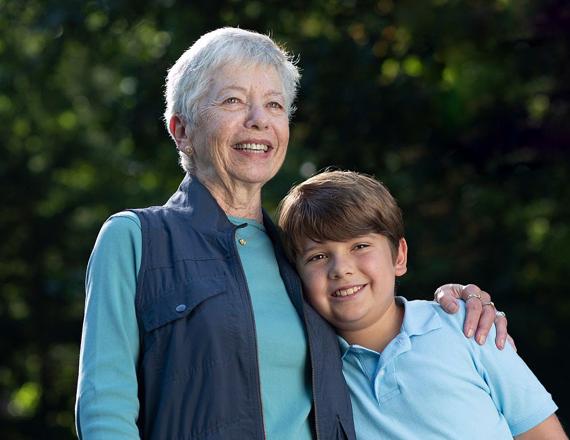 32,000
cancer patients served annually across 14 locations in NH and VT
160+
active clinical trials, including national and multi-center trials
6th
in innovation and entrepreneurship among 51 Comprehensive Cancer Centers
Serving the region, leading the nation
At our Cancer Center--a joint venture between Dartmouth College and Dartmouth Health--multi-disciplinary teams of physicians, nurses, scientists, and engineers collaborate seamlessly on research and patient care. These interactions drive innovation and bring the latest advances in cancer care to urban and rural communities across Northern New England. In fact, our Cancer Center is the only National Cancer Institute-designated Comprehensive Cancer Center north of Boston and east of Buffalo. And now, the new Byrne Family Cancer Research Institute will elevate and accelerate our region's contributions among global cancer research institutes, and make new and novel cancer treatment a reality for the people of our region.
Our vision for overcoming cancer
Join us as we push even farther to make the scientific discoveries and innovations that will transform cancer care and prevention.
Next-Generation Immunotherapy
We're creating new, more effective, and less toxic cancer therapies and technologies—building on our excellence and success in immunotherapy.
Dartmouth Innovations Accelerator
We're moving the most promising therapies and innovations into the marketplace and ultimately to patients' bedsides.
Precision Prevention
We're working to stop cancer before it starts by developing the tools needed to map any individual's lifetime genetic, behavioral, and environmental risk factors for cancer and creating bold new strategies to reduce those risks.
Educating Innovators
We're providing Dartmouth students and trainees with in-depth, experiential learning opportunities and preparing them to tackle the world's biggest problems.

Friends of Dartmouth Cancer Center: Bringing hope to patients and families
Your gift to the Friends of Dartmouth Cancer Center Fund helps fuel groundbreaking cancer research and meaningful patient and family support services. Founded in 1982, the Friends raise vital funds and awareness through community fundraising efforts and events, including The Prouty.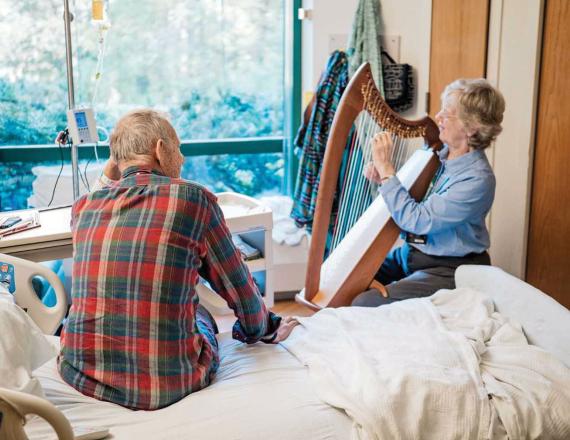 Top award for patient experience
The Cancer Center received the Press Ganey Pinnacle of Excellence Award for Patient Experience in 2020 and 2021. This national award recognizes institutions who have maintained consistently high levels of excellence in patient experience over a three-year period.