Director, Patient and Family Giving
Image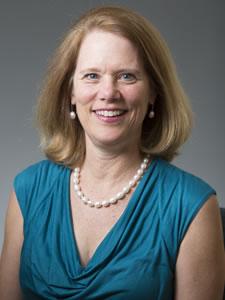 Prior to joining the Office of Development in April 2013, Dorothy was the principal fundraiser for Vermont Law School, where she served as vice president for advancement.
Previously, she managed programs and raised funds for conservation organizations including the Nature Conservancy, the American Farmland Trust, and the American Forestry Association. She has a BA in botany from Miami University in Ohio.
Dorothy lives in the tiny town of Orange, New Hampshire, where she is the elected chair of the Selectboard. She also serves on the boards of the Hubbard Brook Research Foundation and the nonpartisan New Hampshire Democracy Fund.
She and her husband, Jay, live on 150 acres at the base of Cardigan Mountain. Jay is the author of the New York Times bestseller Thank You for Arguing. Their grown children live in Washington, DC, and Seattle.
Contact:
603-646-5311
Dorothy.B.Heinrichs@hitchcock.org