Chief Development Officer, Dartmouth Health; 
Vice President of Development & Alumni Engagement,
Geisel School of Medicine
Image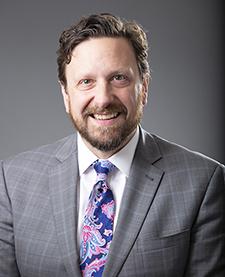 Matthew Haag joined Dartmouth Health and Dartmouth's Geisel School of Medicine in September 2018 to build and lead fundraising and engagement for the academic medical enterprise. Haag has recruited an experienced leadership team and overseen the professionalization of development operations, resulting in a 50% increase in philanthropic support to advance patient care, medical education, and research as of January 2022.
An experienced leader in healthcare and higher education advancement, Haag has a 25+ year record of success in annual, major gift, planned gift, and foundation and corporate fundraising; demonstrated skill in developing and leading teams; and a background in engagement events and alumni relations.
Prior to joining Dartmouth Health and the Geisel School of Medicine, Haag served as the Associate Vice President of Clinical, Research, and Academic Development for the University of Rochester, University of Rochester Medical Center (URMC), in Rochester, NY. In that role, Haag oversaw the fundraising and alumni relations programs for three academic programs as well as the fundraising for the clinical and research efforts. He had previously served in a number of other roles at the university since 2007.
Prior to 2007, Haag worked for Johns Hopkins University, The Nature Conservancy, Gettysburg College, and Muhlenberg College. Additionally, when in Rochester, Haag also served eight years as an at-large member of the Rochester City Council.
Haag holds a Bachelor of Arts in History and Classical Studies from Gettysburg College, Gettysburg, PA. He plays an active role in a number of boards and civic committees.