See all Stories
Generosity Supports Families of Children with Chronic Illnesses
A quarter of a century: that's how long Jane Stetson has been supporting the Boyle Community Pediatrics Program. Along with longtime CHaD pediatrician William Boyle, MD, Jane co-founded the program in 1997. The activities of the Boyle Program are united by a common vision to empower families of children who are dealing with chronic conditions, both within the health care system and out in the community.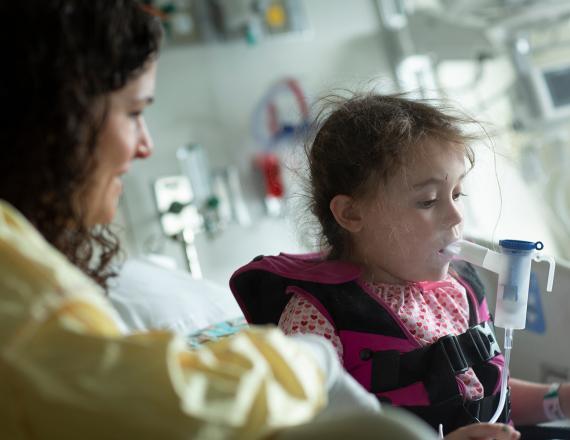 The Boyle Program carries out its mission through a variety of educational, clinical, and advocacy initiatives. For example, its Family Advisory Board and Parents in Recovery groups help CHaD care for children and their families—by getting fluoride on the teeth of underserved children, food boxes to families facing food insecurity, or Recovery Friendly Clinics for families affected by the opioid epidemic. And since its inception, the Boyle Program has been committed to training medical students and residents to practice family-centered care and look beyond the disease they were treating. 
 
Possible through philanthropy
Funded entirely through philanthropy, the Boyle Program has helped transform care by putting families at the center and tackling some of the toughest issues faced by communities. Today, thanks to Jane and Bill Stetson's ongoing generosity and involvement, and gifts from other donors, the Boyle Program continues to train the next generation of pediatricians in working with families, schools, and the community to make a change that really matters to kids.