See all Stories
Stopping Cancer Before It Starts
Seven-year-old Channing Connor is a walking, talking encyclopedia on the RMS Titanic, the British ocean liner that sank in 1912 during its maiden voyage across the North Atlantic. Previously, dinosaurs captured his imagination. "He is very informational," says his mother, Kirsten Connor, who notes that his favorite color, movie, and book change by the day, but his passion for Minecraft hasn't waned. This spring, she signed Channing up with Goffstown Junior Baseball, their local league, so he could start learning the rules of the national pastime. And he's campaigning for horseback lessons. "He's just a crazy little boy who does everything that other kids do," says his mom.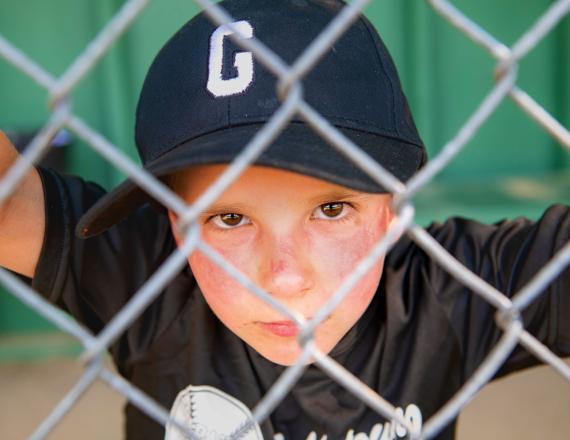 Channing was gearing up for his fifth birthday celebration when Covid-19 pandemic shutdowns shuffled his annual physical to July. By the time he saw his pediatrician, Channing had the butterfly-shaped rash across his nose and cheeks that plagues him every summer. The pediatrician referred Channing to Dartmouth Health Children's dermatologist Jillian Rork, MD, for a closer look. Rork diagnosed Channing with Bloom syndrome, a rare, inherited genetic condition associated with heightened sensitivity to the sun and small stature. More ominously, people with Bloom syndrome have a radically higher risk of developing cancer—as much as 300 times that of the general population.
"Reading about it online, I really freaked out," says Kirsten, who credits Rork with helping her come to terms with the diagnosis. She also joined online support groups to connect with other families coping with Bloom. While the average lifespan of people with Bloom syndrome is just 27 years old, in one of those online groups Kirsten met a person with the condition who lived into her mid-forties. "That was really hopeful," she says.
 
A patient-centered approach to research and care
Every three months since Channing's diagnosis, the Connors have made the 30-minute drive from their Goffstown home to Dartmouth Hitchcock Clinics Manchester, where Channing has bloodwork and ultrasounds to screen him for signs of cancer. Every six months, he alternates between appointments with his regular pediatrician and one of the pediatric hematologist-oncologists at Dartmouth Health Children's.
This spring, Channing had his first appointment with Bonnie Lau, MD, PhD, an expert in genetic conditions that increase a child's risk of developing cancer, an assistant professor of pediatrics at the Geisel School of Medicine, and the pediatric lead for Dartmouth Cancer Center's Precision Prevention initiative.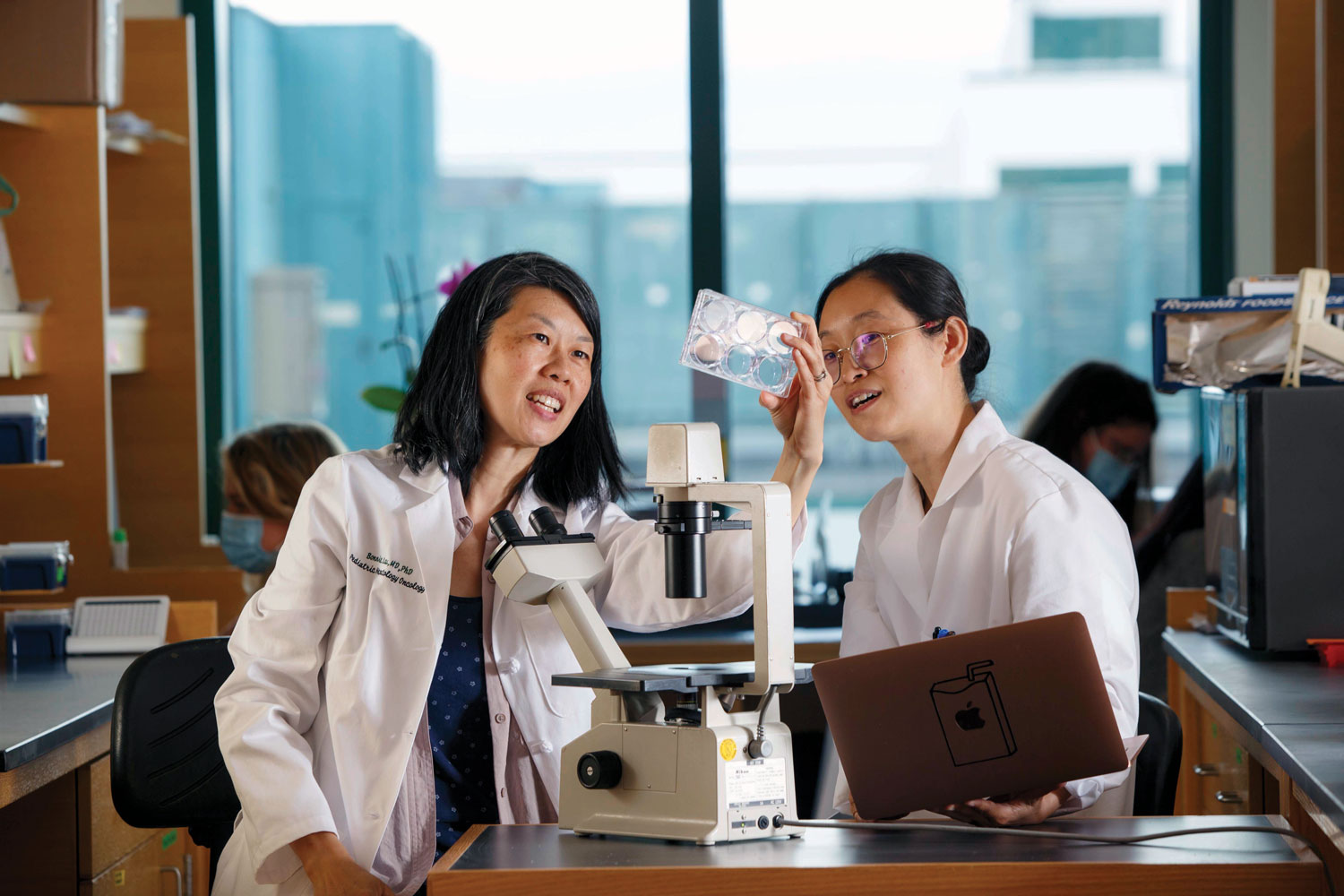 For Kirsten, who has had to explain Channing's diagnosis and risk factors to unfamiliar medical providers at urgent care appointments, meeting Lau was reassuring. "She was really nice, had read through his reports, and seemed like she knew about Bloom syndrome," says Kirsten. "It made me feel more comfortable."
Rare diseases like Bloom, as well as the other cancer predisposition conditions Lau investigates—Fanconi Anemia, Diamond Blackfan Anemia, and Shwachman Diamond syndrome—can be hard for pediatricians to recognize. And without a diagnosis, children don't receive the kind of screening Channing gets to detect cancer at its earliest stages, when it's easiest and most effective to treat, with the fewest side effects. Patients and their families have played a powerful role in shaping her approach to research and clinical care, says Lau. "Families are always asking, Do you hear of any new things to help these children, to prevent the cancer, or improve other aspects of their disease?"
To promote early diagnosis of cancer predisposition syndromes, Lau prioritizes outreach to the pediatricians who form the first line of defense in children's healthcare. To help them tune in to the physical symptoms and family history details associated with cancer predisposition syndromes, Lau has begun developing screening prompts that could be incorporated into electronic health records, much like those already used to detect autism and ADHD. She's also working to build the genetic testing capacity necessary to speed diagnoses and help scientists in Dartmouth's medical community drill deeper into population-scale genetic data. Already, such genetic analyses have helped Lau identify the specific mutations associated with bone marrow failure among children with Fanconi Anemia.
 
Advances fueled by philanthropy
In her lab, Lau investigates the unique molecular pathways by which the conditions she studies increase a child's risk of cancer. With pilot funding from the Hitchcock Foundation, she developed a mouse model of Fanconi Anemia (FA), an inherited genetic disease that can lead to bone marrow failure and certain types of cancer. Using the model, she and her team have begun testing novel drugs that can support the immune system of a child with FA to detect and suppress cancer cells.
More recently, awards from Hyundai and the Hood Foundation have funded her work to identify new treatment strategies for acute myeloid leukemia (AML), a blood cancer with a particularly poor prognosis due to its resistance and toxicities to currently available chemotherapy. "These diagnoses used to be considered rare," says Lau. But increasingly, genetic evidence suggests that among children with AML, as many as 20% have genetic conditions that increase a person's risk of developing cancer. "If we can identify children with increased cancer risk early, we can prevent misdiagnoses and hospitalizations."
For some children with FA, cancer prevention is already a possibility—active screening allows doctors to detect precancerous cells and recommend a bone marrow transplant before leukemia develops. Lau's work helps further narrow their focus to the highest-risk mutations.
For conditions like Bloom, early diagnosis and frequent screening give children their best chance for a bright future. His mom works hard to help Channing embrace the world, unfettered by worries about his health. "He's heard me say he has Bloom syndrome," says Kirsten. "I explained that we passed along something and doctors just wanted to keep a closer eye on him."