See all Stories
Strides in Global Access to Cancer Screening
Human papillomavirus (HPV) is linked to high incidence of cervical cancer, and women who live in nations that lack the resources to provide routine cancer screenings are hit the hardest: 85% of all cervical cancer cases occur in low- to middle-income countries.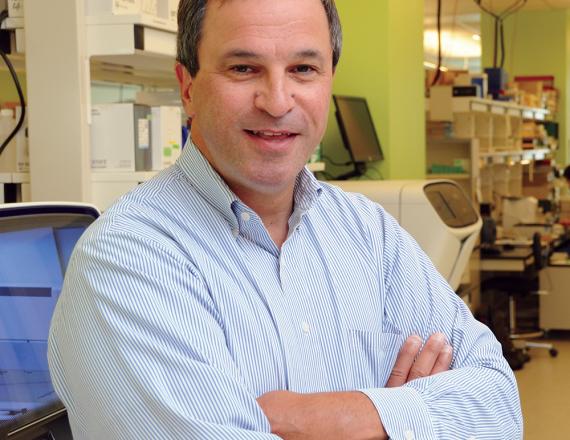 A group of researchers from Norris Cotton Cancer Center, led by Gregory Tsongalis, PhD, has introduced an inexpensive DNA-based testing protocol for HPV that could help detect and prevent cervical cancer in women who don't have access to Pap smears, the standard screening procedure for HPV. The team's study also discovered significant differences in the types of high-risk HPV detected, a finding that could lead to new therapeutic vaccine trials.
"The causes of cervical cancer, while viral in nature, are not always the same type of virus and that could impact aggressiveness of disease, vaccinations, and therapies," says Tsongalis.
Gregory Tsongalis, PhD, is a professor and vice chair of research in the Department of Pathology and Laboratory Medicine at the Geisel School of Medicine; director of Clinical Genomics and Advanced Technology and a member of the Cancer Biology and Therapeutics Research Program at Norris Cotton Cancer Center; and director of Molecular Pathology at Dartmouth-Hitchcock. Photo by Jon Gilbert Fox.