See all Stories
Students Embrace Geisel's Groundbreaking Mental Health Program
When Patty Sacks and her husband, Doug Sacks D'80, spearheaded a student mental health program at the Geisel School of Medicine with a gift of $2 million in 2020, they understood the need to better support America's future doctors—but they could not have foreseen how rapidly that need would become critical. Just months after Healthy Students, Healthy Physicians was launched, the global pandemic hit. Among the Americans most vulnerable to its stressors: young adults and healthcare workers.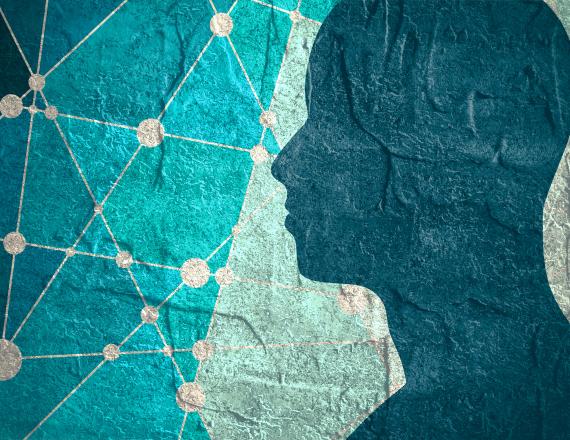 "The timing could not have been more fortuitous," says Matthew Duncan, MD, MED'01, an assistant professor of psychiatry and medical education at Geisel, clinical director of integrated care at Dartmouth Health, and leader of the Healthy Students, Healthy Physicians program. "With COVID-19, opportunities for connection inside and outside the educational setting diminished, increasing isolation and adding to the many challenges already faced by medical students."
A social worker, Geisel Board of Advisors member, and mother of recent graduate Olivia Sacks D'11, MED'20, Patty Sacks deeply understands the mental health care needs of people who work in medicine.
Through the lens of the pandemic, we see more clearly than ever that mental health care must become an accepted part of life for America's doctors—and that begins with doctors in training," she says. "Doug and I are grateful for this opportunity to help address a longstanding oversight."
Leading a national movement
Part of Dartmouth College's Call to Lead campaign, Healthy Students, Healthy Physicians prepares students to meet the challenges of their profession without sacrificing their own health. Available to all MD, MD-PhD, and MD-MBA students, the program includes free confidential counseling, resilience skills training, and a voluntary, confidential online interactive screening program for stress, depression, and other mental health conditions.
Duncan explains that across the U.S., nearly a third of medical students report symptoms of depression and related illness, and one in 10 have considered suicide. "People come to medical school with better than average mental health markers," he says, "and then you can see within a matter of months that they are below the general population."
Many never recover. The medical profession has consistently hovered near the top of occupations with the highest rate of suicide, a trend experts attribute in part to burnout, depression, and a professional culture that stigmatizes mental health care. And this was before the pandemic.
Healthy Students, Healthy Physicians leads a national movement to change that—and Geisel students have welcomed the new resources. Almost 40 percent of eligible students have used the counseling service, and 9.9 out of 10 say they would refer classmates.
"I LOVE GEISEL COUNSELING," one student wrote on a survey. "Honestly so critical."
"Geisel Counseling has connected me to a real mental health therapeutic relationship for the first time in my life and really rescued me from a low point," another said.
A model for medical schools
Dartmouth College alumna and Geisel Board of Advisors member Holly Andersen, MD, D'85, joined Patty and Doug Sacks in their support of Healthy Students, Healthy Physicians with a gift of $2.5 million in 2021, but more is needed. Geisel hopes to raise an additional $5.5 million to fully endow the program for future generations and increase services now.
Among Duncan's top priorities for the program: increasing the number of full-time counselors, including the recruitment of a counselor of color to support Geisel's underrepresented minority students; and engaging in ongoing assessment to ensure student satisfaction and program effectiveness—so that other schools may learn from Geisel's initiative.
"With the support of generous donors like Patty and Doug Sacks and Holly Andersen, we're addressing the essential mental health needs of medical students at Geisel," says Duncan. "With additional support and the full implementation of this program, Dartmouth will be home to what may be the most comprehensive and progressive mental health and wellness program for medical students nationwide."
---
To make a gift in support of Healthy Students, Healthy Physicians, contact Jon Fitzgerald at (603) 646-5235 or Jon.M.Fitzgerald@hitchcock.org.