Help us change lives through cutting-edge medical research and health care innovations
Working together across disciplines, Geisel and Dartmouth Health investigators are turning bold ideas into new approaches to patient care. Our discoveries are improving health and healthcare locally, nationally, and internationally.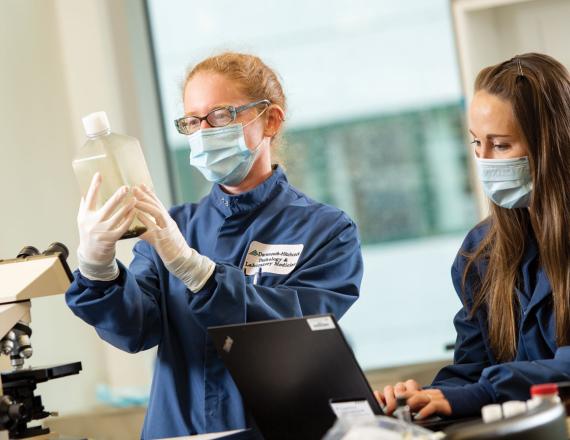 Watch: Next-generation immunotherapy
Researchers and clinicians demonstrate how they're improving outcomes and providing hope to patients and their families through cancer immunotherapy discoveries at our cancer center.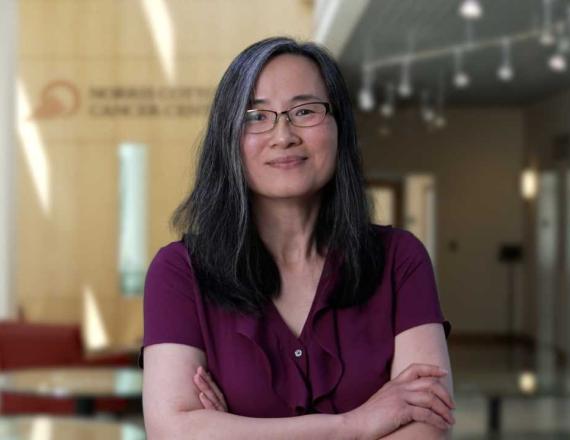 Research innovation testimonial 1

A Hub for High-Impact Science
Geisel's Lung Biology Center brings together more than 200 scientists, physicians, and trainees to advance the understanding and treatment of cystic fibrosis (CF) and other chronic lung diseases. Discoveries made by our center have led to new medications and treatments. A quality improvement initiative begun here increased the life expectancy of people living with CF by at least five years.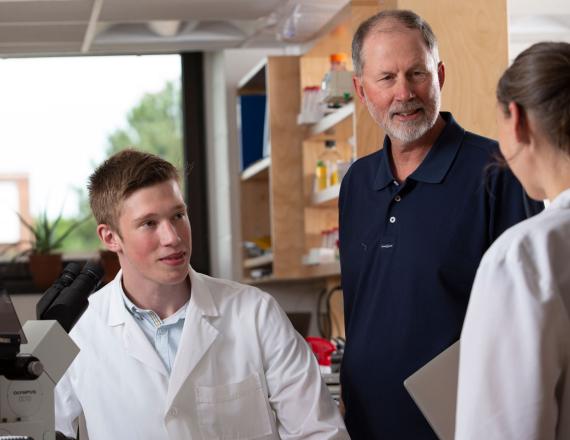 Stopping Diseases Before They Start
At Geisel's Children's Environmental Health and Disease Prevention Research Center, investigators are working to reduce the occurrence of common chronic diseases, including cancer, autism, diabetes, obesity, cardiovascular disease, asthma, and allergies. Their work revealed that exposure to arsenic through baby foods and contaminated water negatively impacts fetal development, which led to new federal and New Hampshire-state guidelines.