Associate Vice President of Development for Dartmouth Health and the Geisel School of Medicine at Dartmouth
Image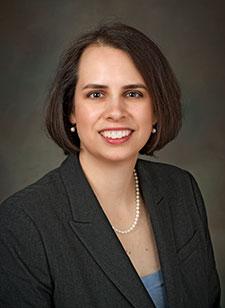 As Associate Vice President, Elizabeth Dollhopf-Brown directs the development of a patient and family giving program and provides leadership to staff engaged in individual, corporate and foundation giving in support of patient care, medical education and research.
Dollhopf-Brown most recently served as Assistant Vice President of Patient and Family Giving for the University of Rochester Medical Center (URMC). At URMC she developed the Philanthropy Champions program, a national model for partnering physicians and nurses with advancement professionals to engage patients and their families in philanthropy. Through 2019, 90 Champions had gone through a multi-month program, resulting in a ten-fold increase in referrals and tripling patient visits and major gift solicitations. She also oversaw fundraising efforts for Strong Memorial Hospital and the six affiliates in the URMC system, responsible for raising over $10 million in total annually.
From 2008 until 2014 she led the departments of Research, Prospect Management and Analytics for the University of Rochester during the University's $1.2 billion campaign. In her six years leading this effort, she oversaw a 12 person team who used industry best practices to triple the prospect pool, helping power the University to surpass its goal by nearly $200 million.
Prior to joining the University of Rochester in 2008, she held roles at Marquette University and DePauw University. She is a graduate of Susquehanna University and earned an MBA from Marquette University.