Give comfort and support to seriously ill patients and their families
Our services help people live well physically, emotionally, and spiritually in the face of illness. Your generosity helps make this work possible.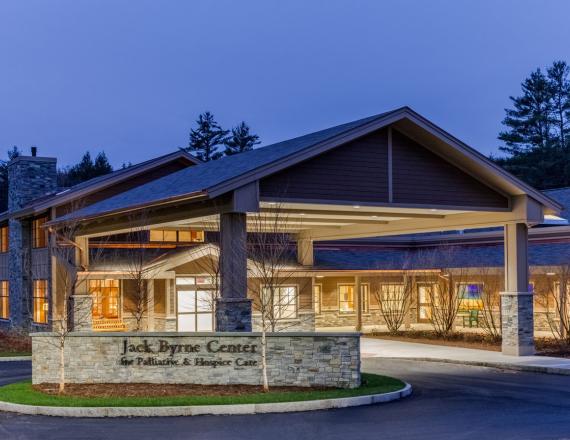 Focusing on what matters most
Unlike any other facility in our region, the Jack Byrne Center for Palliative & Hospice Care is a place of comfort for critically ill patients and their families. In a homelike environment with private patient rooms, a family kitchen, and spaces for quiet reflection, patients receive care to ease pain and manage their symptoms, while families benefit from a wide array of support services.
We understand that people seeking palliative care are often facing the most difficult times in their lives. Throughout Dartmouth Health, our team of palliative care providers support them with highly personalized care. Taking into account our patients' values and treatment preferences, we create a one-of-a-kind approach that includes what matters most to each individual. We're also training the next generation of outstanding palliative care professionals, and conducting research to help enrich the experiences of patients everywhere. Through participation in community-based efforts, we're improving access to high-quality palliative care to people throughout our region.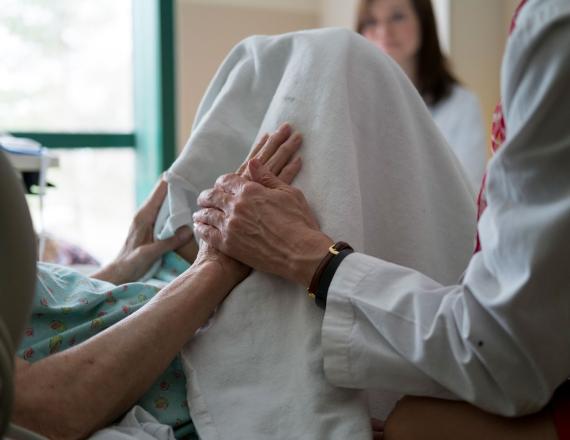 Our commitment to patient- and family-centered care
Care at the Jack Byrne Center isn't just patient focused, but touches everyone connected to the patient. While patients receive treatment to alleviate symptoms and manage pain, they and their visitors can find comfort through offerings like massage, pet therapy, live harp music, or peaceful contemplation in the non-denominational chapel or the Center's garden. The Center also serves as a hub for research, education, and community engagement with programming that includes caregiver support, bereavement support, advance care planning, skills training for lay caregivers, and therapeutic workshops with artists and writers.